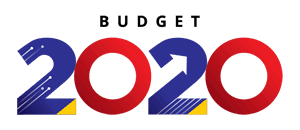 Get Your Matching Grant up to RM 5,000 thru AutoCount (certified Technology Solution Provider by MDEC in Johor Bahru)
We are a certified Technology Solution Provider (TSP) in Johor Bahru under the Malaysian Government's Business Digitalisation Matching Grant initiative for SMEs.
The 50% Matching grant of up to RM 5,000 is now available for eligible Small and Medium-Sized Enterprises. It is limited to the first 100,000 SMEs applications only. This digitalisation initiative under Malaysia Budget 2020 is to encourage SMEs to adopt and utilize digital applications in their business operations.
Leverage on this matching grant to scale your business software and maximize efficiencies. You can now own a set of high-quality and stable software from AutoCount at an affordable cost!

Claimable
We are a TSP that provides all 3 most popular software claimable under this Matching Grant. Accounting + POS + Cloud Payroll = Ideal choice towards better business digitization.

Simple
We understand that you need a business application software that is easy to use. Without any accounting knowledge, you can start using AutoCount software to manage your daily business data immediately.

Scalable
AutoCount offers software solutions that fit budgets of all sizes. Business can upgrade the software and add on modules anytime when the business expands instead of investing in another new software.

Flexible
The system allows personalization for layout, user defined fields, customizable reports and more. It integrates easily with AutoCount suite of software and can easily extends functionalities for various industry verticals.
SMEs ELIGIBILITY
The company is at least 60% own by Malaysian.
The company registered under the relevant laws of Malaysia.
The SME has been in operation for at least one (1) year.
Company operation in one (1) year, the company is required to have a minimum annual sales turnover of RM100,000 .
Company operation › two (2) years, company required to have a minimum annual sales turnover of RM50,000 (preceding two (2) consecutive year.)
Required Documents
Complete Application Form & Declaration Form.
Copy of business registration licenses (CCM, Form A/B, Form 24 & 49 and M&A or any similar forms under the Companies Act 2016)
Audited financial statement for the last financial year and the latest management account or evidences of sales turnover (if any).
Company's profile (if any).
Copy of Identity Card or Passport of Director (s) / Partner (s) / Proprietor(s), whichever is applicable.
Company's bank statement for the last two (2) months.
Invoice/billing and service agreement from authorized vendor listed by MDEC.